Like the one whose childhood passed long ago , kids today got hooked on escape room games.
That is actually very commendable for our youngest. Unlike classic video games, cell phones, tablets and similar preoccupations, children escape room really helps to develop a large number of skills.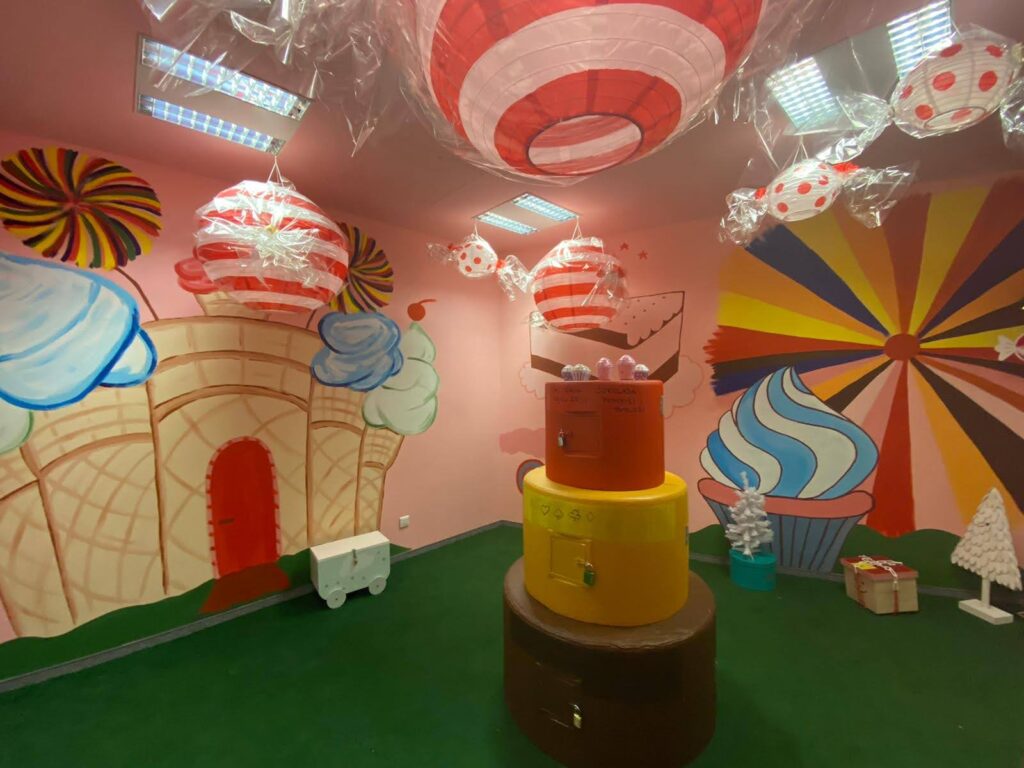 New themed room

Zemlja slatkiša.

Open for new adventures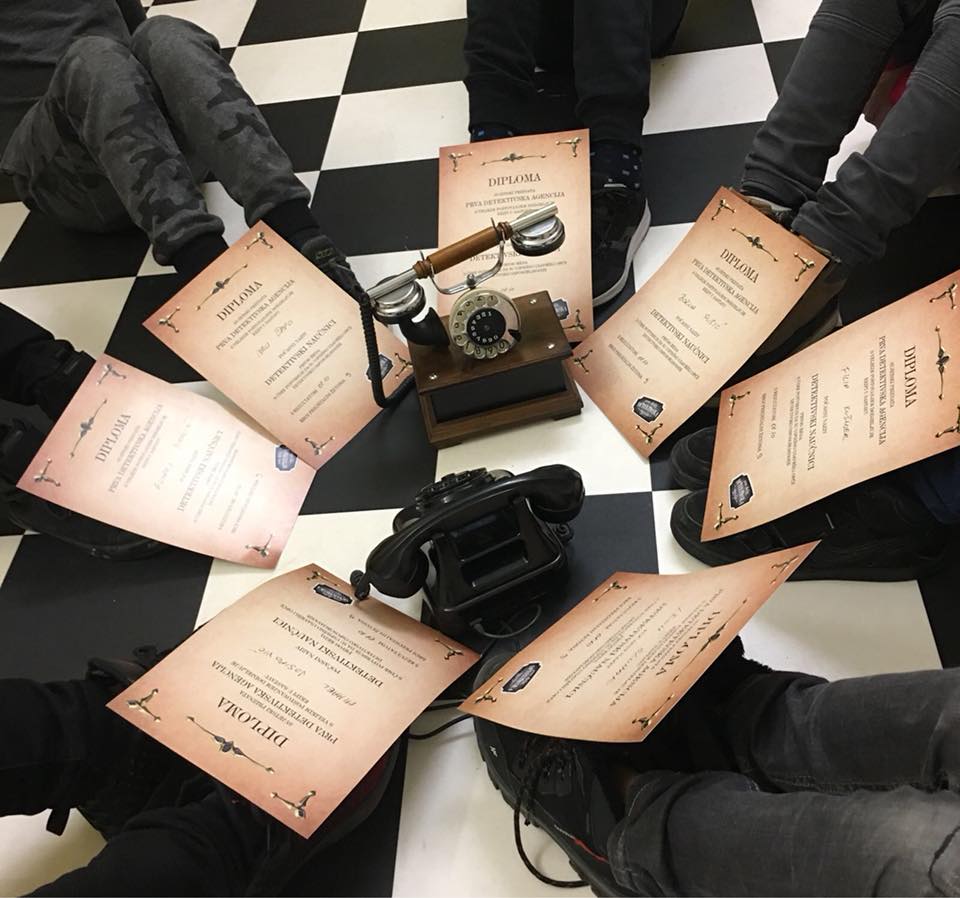 GAME FOR CHILDREN AND FAMILY
Igra je koncipirana tako da jednako mogu uživati mlađa djeca sa roditeljima kao i starija djeca samostalno uz skrivenu pomoć. Grupe su do 4 igrača (manje) ili do max 35 igrača (veće).
The game has no time limit and children are always accompanied by our gamemasters.
Suitable for children from 8 years onwards
Sastavi ekipu od 2 do 35 igrača, izaberi sobu, dan, vrijeme i pustolovinu te nas CALL


TEAMWORK
Timski rad je super , uvijek možeš okriviti nekog drugog 😉

DEVELOPING LOGIC
You think you are skilled in breaking codes and solving puzzles? Accept a challenge and play live in the escape room!
TEAM BUILDING
Ojačajte timski duh u našim sobama i ispunite djetinjstvo u escape room pustolovinama.

This is a whole new level of celebration. Invite your friends, leave them breathless and retelling the adventures for a long time. Spend an unforgettable birthday in our escape room.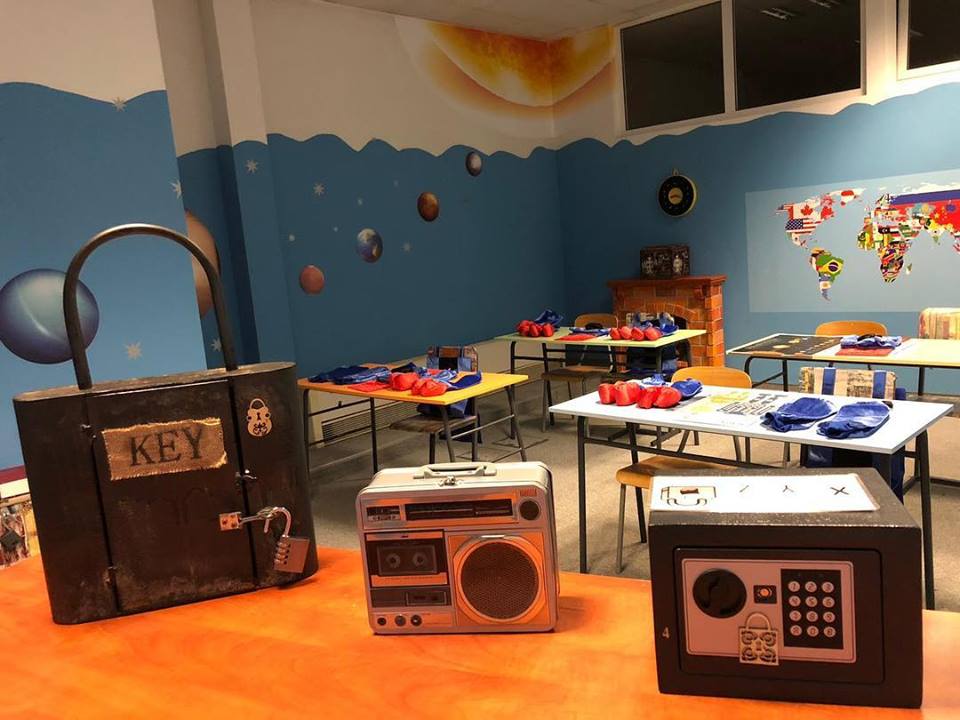 Četiri sobe, četiri različite avanture
Isprobajte naše tematsko uređene sobe i avanture te upotpunite djetinjstvo svojih najmilijih novim avanturama koje bude maštu.

As the only one adapted for children in Zagreb and this part of Europe, we make sure that the game is relaxed and easy but creative and entertaining.

Adventure for everyone
You and your friends will be solving mysterious riddles, rooms full of puzzles, locks and other entertaining mysteries...

Adventures are ideal for young and old, for friends and family who are in love with the adventure and everyone who wants to have fun, while testing their abilities, perceptions, conclusions and logic.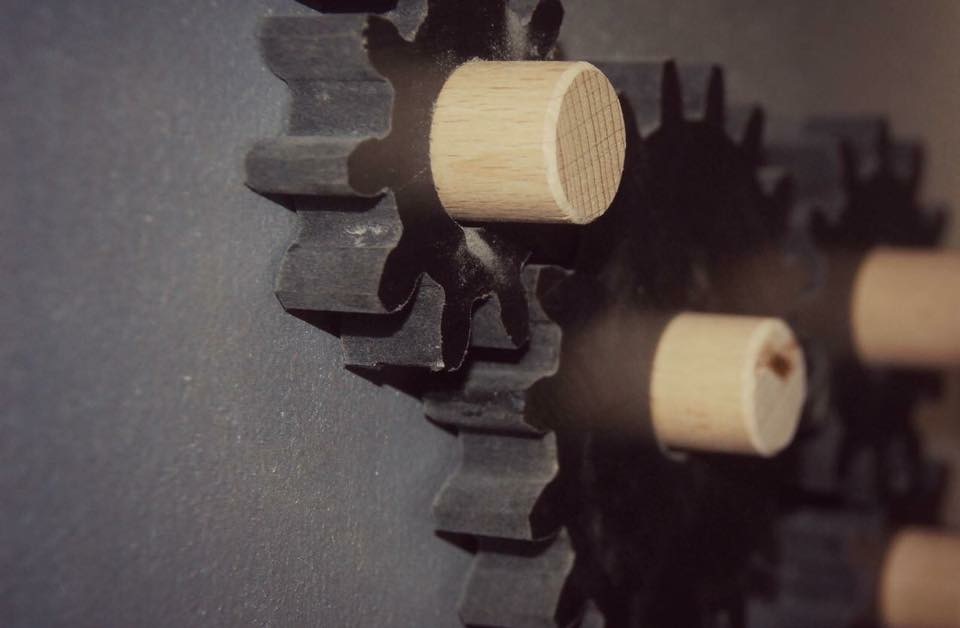 Facebook recenzije
Proslavljen 10. rodendan, djeca su prezadovoljna. Odlican odabir, preporucujemo svakako!
Sandra Jancic


21/09/2020
Zanimljivo i domišljato, zabava za cijelu obitelj 😃 preporučujem....
Kralj Ivana


06/09/2020
Odlicna cijena za pruzeni dozivljaj. Jako zanimljivo, uzbudljivo i puno dozivljaja. Za nesto drugacije i sa pazljivo smisljenim sadrzajem savrseno.
Kristina Nagy


05/09/2020
Vrlo zanimljiv i atraktivan dječji sadržaj. potpuno drugačiji od klasičnih koncepata rođendanskih igraonica.
Goran Grgac


05/09/2020
Izvrsno organizirano, paze na epidemioloske mjere, ljubazne voditeljice, sposoban organizator. Za svaku pohvalu😊
Zvijezdana Markoljević


05/09/2020
Dječji escape room
Zagreb, Av. Dubrovnik 15, paviljon 10
mob: 098 1900 874
mail: kidsescape@yahoo.com